3 Beck Blvd. Penetanguishene, ON
(705)549-6262


Arthur's is named after the late Arthur Pickering. Originally from England, he was a respected chef at restaurants and cafes in many parts of the world. His philosophy was a simple one.....to use only the freshest ingredients to create dishes that tantalize the senses. We at Arthur's have made it our mission to do exactly that.


Breakfast Menu
Lunch Menu
Dinner Menu
The regular menus listed above are ALWAYS available.
We also have delicious specials every day and night.
Always different...Always fresh...


Also.....
For special occasions and events, you are welcome to come in and talk to the chef about creating a custom menu.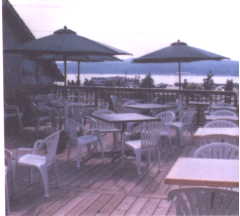 Whether you are on vacation, or on your day off from work, come up to Arthur's Patio and enjoy a panoramic view of Georgian Bay and the Historic Penetanguishene Harbour. Enjoying a refreshing drink or a full course meal, it is sure to be a relaxing and pleasant experience.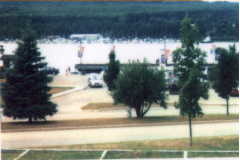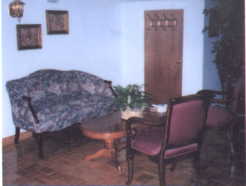 Meeting friends or family for dinner at Arthur's?
Why not come in a little early and relax in our tastefully decorated lounge. Have a cocktail or a beer and visit before we show you to your table.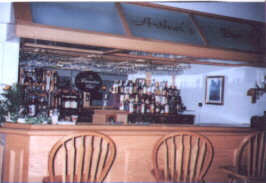 Meet friends to enjoy a drink at Arthur's well stocked bar. Our wine cellar has an excellent selection of domestic and imported wines.
Cocktails, Martinis or specialty drinks are also a refreshing choice. A wide selection of ales and lagers, (bottle or draft) are available.

Dining by candlelight at Arthur's is a delight. Fine Dining at it's Best!!
In our finely appointed diningroom, breakfast, lunch or dinner will be a relaxing experience. Our friendly staff is sure to make you feel right at home.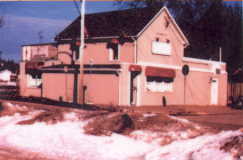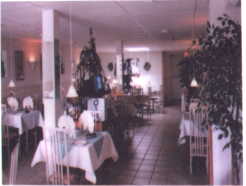 Hours of Operation
7 days a week
Monday - Friday -- 11am to 9pm
Saturday and Sunday -- 7am to 9pm
(excluding holidays)

You are visitor Number:

Please Sign Our Guestbook!
View My Guestbook!
Hosted By HostedScripts.com


Feel free to E-Mail us